Efficient & Reliable Leaking Roof Repairs in Melbourne
YOU'LL BE PLEASANTLY SURPRISED
WITH OUR PRICES
Have you noticed a leak in your roof? Whether your roof has sustained serious damage after a storm or it's simply that small damp patches have appeared on your ceiling in some parts of the home; any form of leaking in your roof is a serious issue that needs to be addressed immediately. Any delay in arranging comprehensive roof repairs can cause the problem to grow larger (and costlier) in a very short period of time.
A leaking roof in any city is bad, but in Melbourne it's a particularly serious problem given the unpredictable wet weather. Thankfully, Quality Roof Restorations is here to provide end-to-end leaking roof repairs for your home anywhere in Melbourne.
Don't delay leaking roof repairs for your Melbourne home
At Quality Roof Restorations, our team carries 30+ years' expertise fixing leaking roofs in Melbourne. We adopt a thorough, tried-and-tested process that involves taking a holistic approach to repairing your entire roof, rather than a Band-Aid solution for the affected areas.
Rest assured, we will repair your roof definitively, and with long-term results – we even offer a 10-year warranty on our workmanship, for your peace of mind.
Quality Roof Restorations uses industry-leading technology, premium durable materials and our own meticulous approach to getting the job done right. We understand the important role your roof plays in protecting your most valuable asset, and we don't consider the job done until your roof deflects rainwater and moisture to our own impeccable standards.
Our wealth of expertise encompasses all material types, including metal, concrete and terracotta. Whether rainwater is leaking through your roof and down into the interior ceiling or your roof has simply deteriorated over the last several decades, our professional team of experts can assist.
We're passionate about providing every client with a tough, durable and aesthetically pleasing roof for their property.
Don't delay leaking roof repairs for your Melbourne home
Quality Roof Restorations offers no-obligation quotes for our leaking roof repairs in Melbourne, free of charge. Please don't hesitate to get in touch and we'll respond to you as soon as we can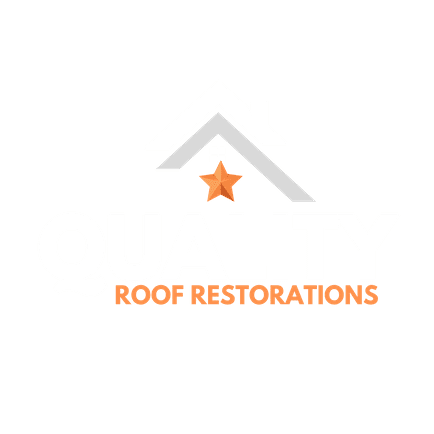 BOOK YOUR FREE ROOF INSPECTION
High quality roof restorations with our unique 4-coat heat reflective technology