Exceptional quality roof restorations at affordable pricing
Servicing all of Melbourne and the Mornington Peninsula
✅Free quotes with absolutely no obligation to proceed.
✅Detailed roof assessments backed by 35 years of industry experience.
✅Roof restorations specifically tailored to your home's requirements.
✅Latest technologies including nanotech and titanium-based compounds.

Quality Roof Restorations
YOU'LL BE PLEASANTLY SURPRISED
WITH OUR PRICES
We are experts in concrete, terracotta, and metal roof restorations. Most of our clients have concrete roofs. Click your roof type below for videos and step-by-step explainers on our restoration processes.
Concrete Tile Roof Restoration
Colorbond Roof Restoration
Terracotta Roof Tile Restoration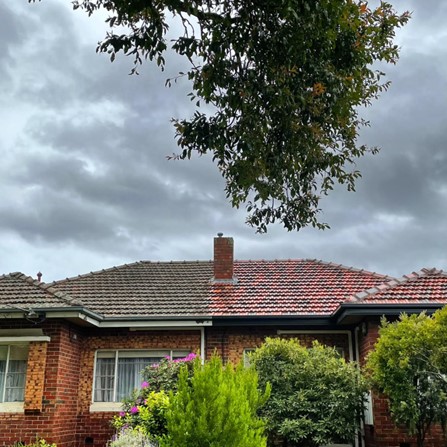 A duplex home with one side completed. A Great example of a terracotta before and after restoration!
Newly restored concrete roof tiles
Click here for a step-by-step rundown on our process.
How long does a roof restoration last?
Unfortunately the longevity of a Roof Restoration can also vary hugely. A poor quality job can start to have issues as quickly as six months after it's completed while the highest quality roof restorations can be expected to last in excess of 20 years. Inadequate cleaning, the lack of an appropriate priming coat, poor quality workmanship and low-grade materials can all significantly reduce the duration that you can expect from your roof restoration. Unfortunately the quality of the job can often appear to be of a high standard when it's first completed. Enough so that you will pay your hard earned cash on completion without the problems appearing until the company that performed the works is long gone. We recommend a thoroughly pressure cleaning the roof with an industrial grade machine, applying a highly adhesive primer, preferably incorporating nanotechnology, prior to the topcoats going on. Make sure that the person that is carrying out the work has had adequate experience And understands all facets of roof restoration work. We also recommend high-grade acrylics that incorporate titanium based pigmentation.
When is the best time of year to do a roof restoration?
Contrary to popular belief, there really isn't a perfect season to carry out roofing work. Temperature doesn't really affect the application of a good quality acrylic membrane as there are special additives that are generally implemented within the coatings that accelerate the drying time. Obviously rain can affect the coatings if they get wet while they are being applied or directly afterwards. High quality coatings, however, are much thicker than normal paint. This means that they are generally touch dry within about 30 minutes after application. So provided the company that applies the products is somewhat diligent about observing weather trends you can expect an equally high-quality job in both summer and winter.
Do you really need to restore your tiled roof?
Your roof is subject to all facets of weather affects. From high intensity rainfall to scorching heat and extreme UV punishment. Obviously this takes its toll on both the tiles themselves and the associated elements of your roof. The tiles can become quite weathered over time which allows rain and moisture to penetrate deeper and deeper into the body of them. The bedding and pointing, or mortar work, is subject to rain, wind and extreme heat. All of these things can accelerate the deterioration quite rapidly. Valley irons and roof flashings can also begin to rust and breakdown over time. While it is possible to carry out ongoing maintenance to keep your roof in good repair, it can become expensive. The main benefit of performing a roof restoration, apart from the massive aesthetic improvement it will make to your home, is to prevent, and delay, ongoing expensive maintenance. It is generally far less expensive to professionally restore your roof once, than continually repair it.
Should I restore or replace my concrete tile roof?
This can only really be answered by a thorough inspection from an industry professional. The simple answer is if your tiles are past their use by date and have become brittle, replacement is generally the only course of action that you have. But if your tiles are still serviceable and their life can be extended by a professional Roof Restoration that is always a far less expensive option. Often homeowners make the error of overcapitalising on their home and installing a new roof. Possibly what they don't consider is that a new roof will still require ongoing maintenance. If your roof is able to be restored, and it is done so professionally, you should get around 20 years of additional life before either replacement, or another restoration is required. If you replace your roof now you can expect it to need major improvement works in about 20 years also. So in most cases there is no real benefit to replacing your roof over restoring unless it's past its use by date.
Is it worth it to restore my roof?
A quality Roof Restoration is an excellent investment into your most valuable possession. It can increase the value of your property by tens of thousands of dollars, eliminate the need for expensive ongoing maintenance and even reduce your energy bills if thermal reflective technology is incorporated into the protective membranes. Provided it is done well, there are almost no downsides to having your home upgraded in this way.
I'm selling my house. Should I get a roof restoration done to increase the value?
This really depends on the overall condition of your home. If the exterior of your home is in a good condition and the roof presents poorly and has visible deterioration, it is likely to impact significantly on the sale price. On the other hand, if it's an older property that clearly requires maintenance work, there is little point, generally, in spending additional money on only one facet of the home. Our advice, if this is the case, is to consider carefully. After all, many people make significant profits by buying older homes and then renovating and selling them. In most cases, adding improvements to a home prior to sale is going to allow you to accrue additional profits when that home is sold. It really comes down to whether or not you want to invest the time and money in having your home as presentable as possible and reaping additional profits, or if you're happy to sell it as is with the understanding that the asking price may not be as high as it could be.
How long does a normal roof restoration take to complete?
If one skilled tradesperson is engaged to clean, fully re-bed, re-point and apply 4 applications of a roof membrane you can expect the project to last for a full week. In saying that, I have seen low quality roof restorations be completely finished in a little as four hours. A quick squirt with the hose and a thick coat of paint and they are done. Not an advisable way to complete a restoration, but possible.
What is a roof restoration?
Roof Restoration refers to the process used to bring your roof back to a new type condition. It generally includes pressure cleaning, repair or replacement of broken mortar and resurfacing the tiles. Sometimes additional work is required. It's always best to have your roof professionally assessed to determine the best scope of works to obtain the desired result.
Why do the prices of a roof restoration vary so much?
Workmanship and materials. Like most other trades based industries Roof Restoration is suffering from a lack of skilled trades. With the demand so high it's only natural that the labour void would be filled to keep up the supply. Unfortunately this has led to a disproportionate amount of unskilled trades people carrying out roof restoration works. Naturally enough, the price is significantly lower when the work is done by someone who is not skilled. As far as materials go there are many different types with huge variations in both price and quality. Like any major renovation project, we recommend that you carry out extensive research prior to making a decision.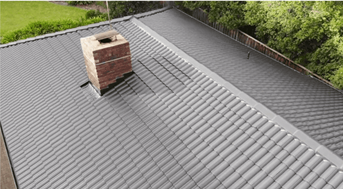 "We got three quotes and were extremely happy with the approach that you guys took. There was none of the pressure sales tactics we had from the first company and their entire approach was informative and professional. The price was in the middle of the three but it was very easy to understand what we were getting for our money. Very happy with the final result and would not hesitate to recommend them to friends and family."
Jade Merrywell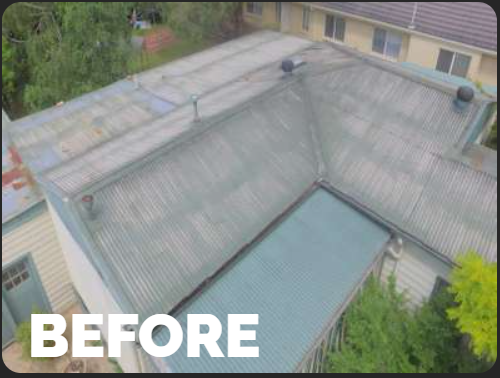 "We had the standard 3 companies come to quote our roof restoration job, and Quality Roof Restoration was somewhere in the middle. The reason we chose them over the cheaper company was their clear dedication to quality and customer service. It was important for me as a layman to know that I was paying for quality, and not going to be taken advantage of by paying way too much for something I had no idea about. They don't cut corners, and you get what you pay for. Fairly priced, excellent quality with a team that are dedicated to delivering the best outcome for the client .The roof came up a treat & will last for years & years to come. Very happy with my QRR Roofing experience."
Eileen Pearson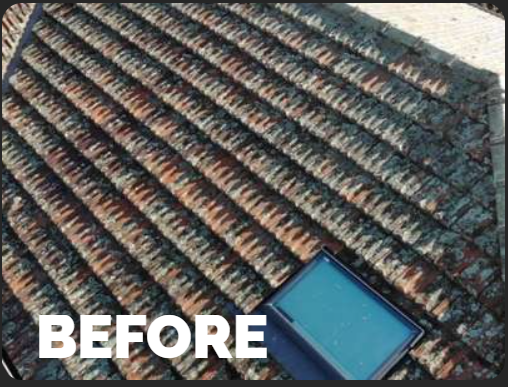 "I started looking for someone to redo my roof in the 2 weeks leading up to Christmas. In spite of how close this was to the end of the year, they replied on the same day and scheduled a inspection and quote for the next weekend. Though they started a week later than originally planned (mostly due to the heatwave at the time!), I was kept well informed throughout with regular phone calls to update me on the ETA for when the work would start. Their employees have all been friendly and professional, and have kept the construction debris well contained. Overall, I'm very happy with the experience, and pleased with the workmanship they have provided. I would definitely recommend them for other jobs."
Daniel Peitsch
Werribbee
Mill Park
Hillside
Sunbury
Melton
Altona
Ready for your free quote?
For a commitment-free inspection of your property's roof followed by a free quote, please don't hesitate to contact us today.
YOU'LL BE PLEASANTLY SURPRISED
WITH OUR PRICES